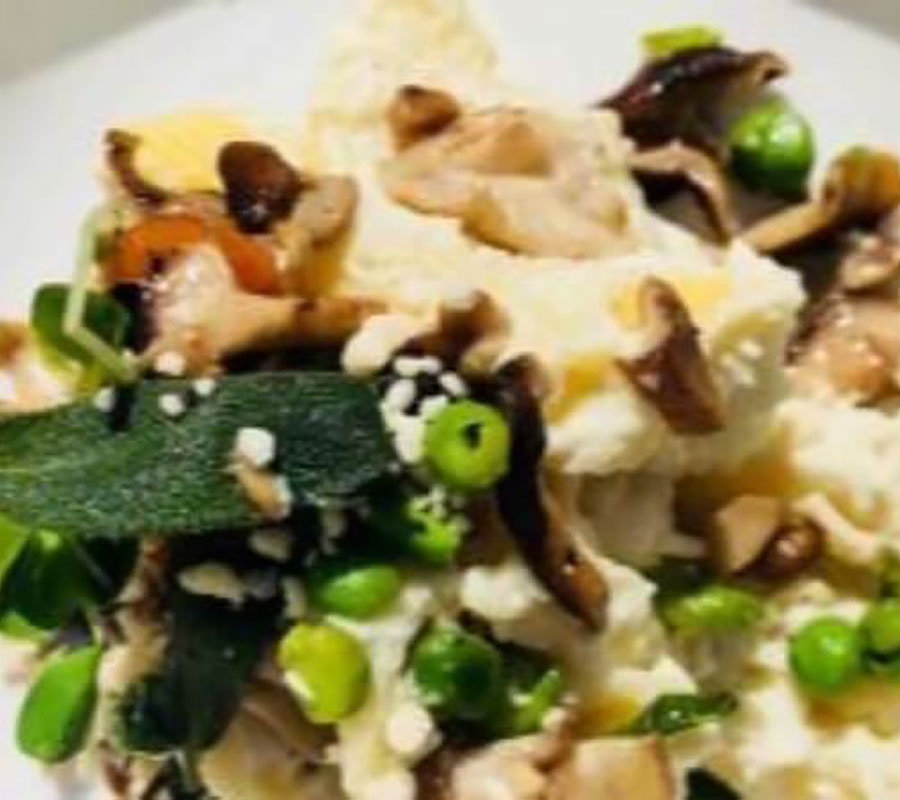 Penne w/ Cauliflower Sauce
Gluten free penne with cauliflower creamy sauce shitake mushrooms peas and sage
Prep Time:
20 minutes
Cook Time:
15 minutes
Total time:
35 minutes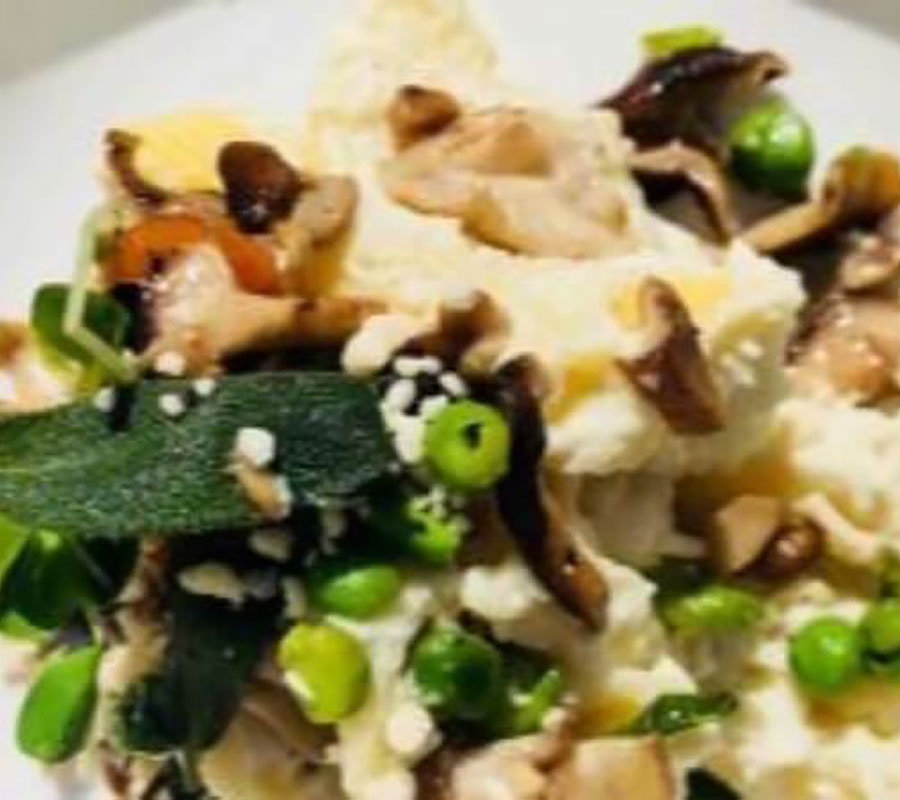 Ingredients
1/2 cauliflower
250 g freshly shelled peas
1 punnet shitake mushrooms
2 tbsp nutritional yeast
1/3 cup olive oil
1 bunch sage
garlic
salt & pepper to taste
1 packet gluten free penne
Instructions
1.
steam or lightly boil the cauliflower til soft
2.
In a blender put the cooked cauliflower 3 tbsp olive oil the nutritional yeast 5 sage leaves 2 cloves garlic a good pinch of salt pepper according to taste blend til smooth
3.
slice the shiitake mushrooms thin add the sliced mushrooms and freshly shelled peas to a pan with olive oil and cook for 5 minutes with a pinch of salt
4.
cook the penne in salted water.Once the penne is cooked add the cauliflower creamy sauce to the penne and cook for 4 minutes in the pan
5.
once plated, lightly fry 6 sage leaves in the pan as a garnish . fry until crispy
6.
sprinkle the mushrooms and peas and sage leaves on inlayers between the pasta and finally on top
7.
vegan parmesan can be added at the end
Print